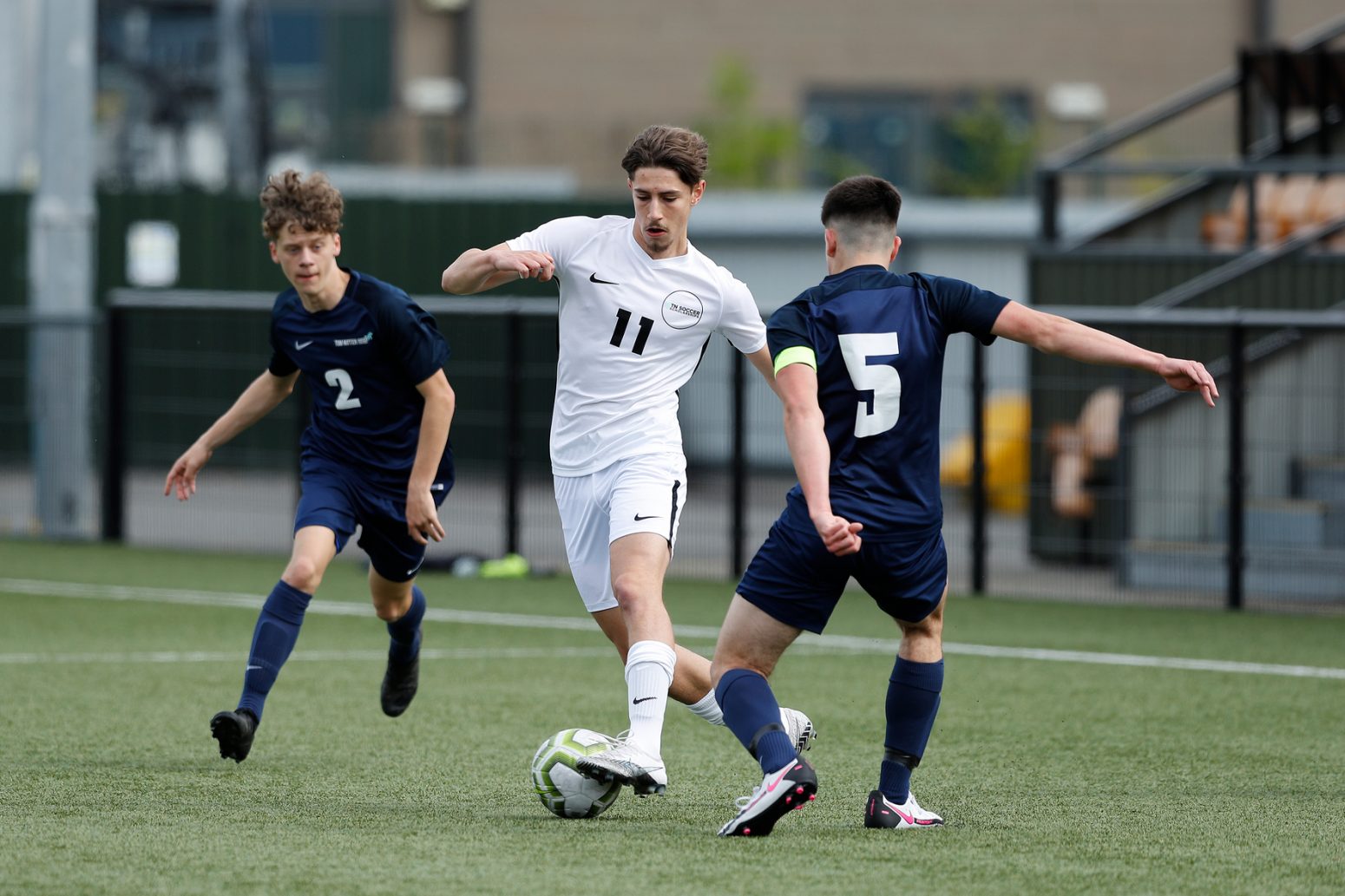 Thank you for all your help and support with our son. He flew out today on the next exciting American University adventure. You always stayed calm and inspired us all, with confidence and knowledge, that he would find a University he was excited about………….And he did.  You ticked all the boxes, great job, fantastic service.
We would have no hesitation in recommending Tom to any aspiring player seeking a US Scholarship. From our first meeting with Tom, we always felt reassured by his hands on experience in the market place, after all he has been through the process himself. Tom is very personable and always on hand to answer any questions plus his organisation of matches and exposure to US  coaches is above reproach. Tom is very adept at finding the right college placement and we've been very pleased in this regard.
From the moment we started on this journey as a family Tom has been there to support us along the way. His personal touch – always being available for telephone calls or facetime meetings – made so much difference to us. We trusted him completely to give us the best advice and get the best scholarship possible for our son. His contacts in the USA and knowledge of the process of securing a scholarship, visa and actually getting to the USA are excellent. He made the whole process straightforward and painless. He even stepped in with advice and Plan B action when our son could not travel due to Covid restrictions in July 2020. He finally got to his college in January 2021 and is enjoying every minute. Thank you, Tom – I don't think we would have completed this process without you.
Tom has been instrumental in providing advice and guidance in making the transition from England to USA possible for our son. From our initial meeting, to writing up player statements, providing unbiased advice in selecting potential universities and securing the best scholarship, Tom has been there every step of the way. My son has just arrived at his chosen university in California making his American dream a reality. Tom's knowledge of the American Collegiate system has been invaluable, more-so the individual care and attention afforded us as a family has been amazing. We are forever grateful to Tom.
Tom's valuable contribution towards getting my son the scholarship and getting him there is incredible. Without his step by step professional direction and support throughout the process and his understanding of the system I would have given up in the middle of the process. This is a value for money service which I would recommend to any parent who wants their son/daughter to further their soccer career and education in the USA.
Tom has played a very important roll in our son's opportunities when looking for soccer scholarships in America. Tom's UK showcases are well attended by visiting colleges and the US tours also spotlights aspiring candidates. Both proved vital in getting our son into a good college. When looking to transfer, Tom came into his own, again, with his contacts and wide knowledge of coaches/colleges preferred types of player. This helped place our son in a suitable programme. On top of his professional work, Tom has also become a good friend of our son.
I just wanted to say a huge thank you to you and your team for the input over the past year. As we began the process we were blissfully unaware of what to expect. The bespoke service offered to us as a family has made us feel incredibly comfortable with our son's future. When my husband and I sat down with you we made clear of our academic priorities, a year on we are so thankful to see our son end up at a university of the highest calibre.
Tom is great to work with and provides a wonderfully professional service. What sets Tom apart from others in this field is his unique combination of a deep understanding of the US college soccer system, its coaches, its colleges, and the complex US college application process. Tom is very aware of what his clients want both athletically and academically – and does an excellent job in matching these requirements with what is realistic. He did a marvellous job in helping my son gain an excellent scholarship at a top division 1 college.
Going to America was a last minute decision for us and despite the late start Tom was able to secure a number of very good offers from reputable colleges. He was always there to help wade through the mountain of online forms & his knowledge of the eligibility bylaws is 2nd to none. Also due to circumstances beyond our control my son had to transfer in his sophomore year & Tom was hands on with providing advice on the transfer process as well as contacting colleges.
I would like to thank Tom Nutter for all he has done for my son. He found the ideal placement in the USA for him and he is loving his time out there. His first year included playing in the National Championships in New York.