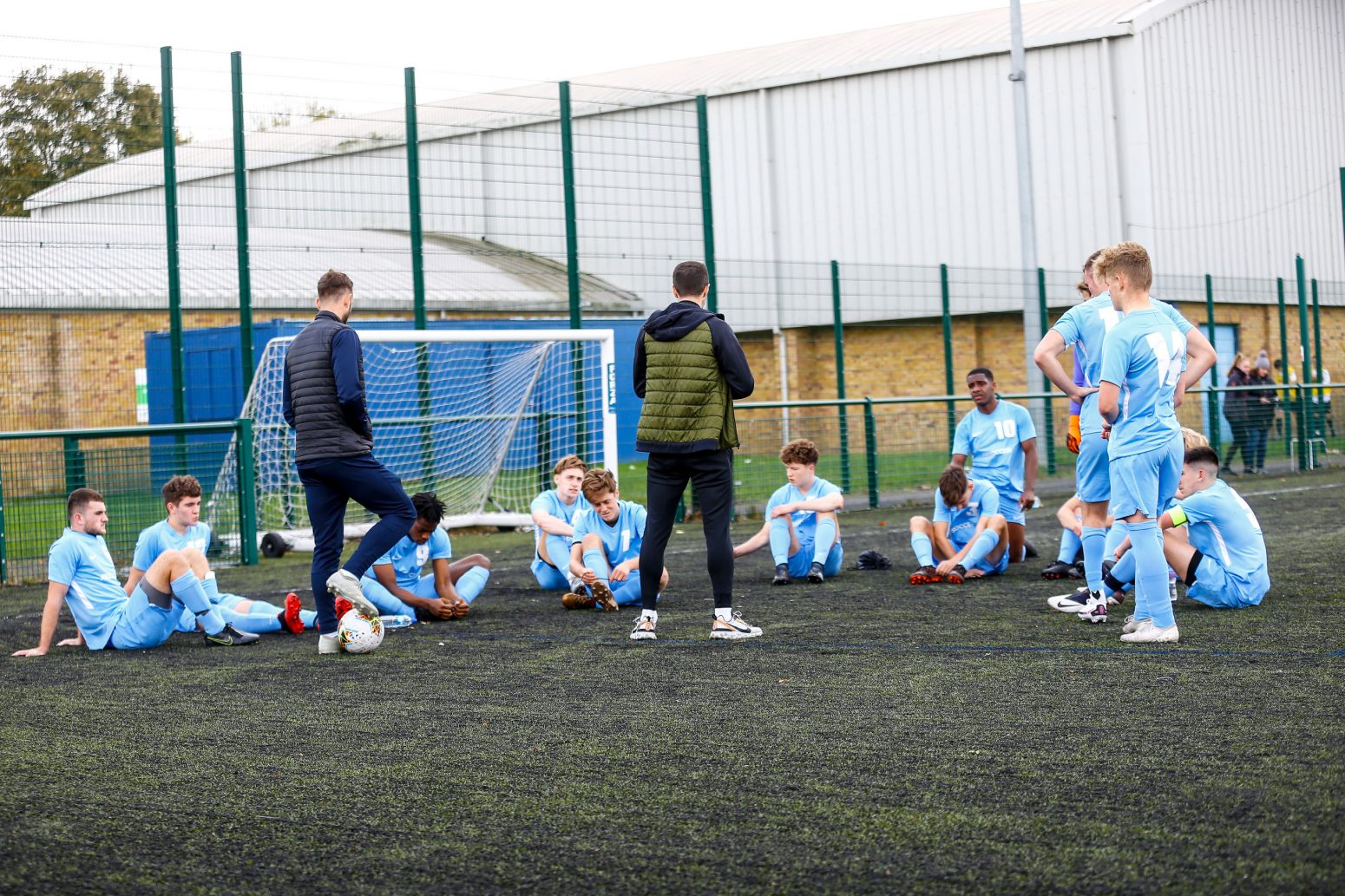 As this recruitment cycle draws to a close, I caught up with Tom Nutter to look back on the positives (and negatives) of the past year. We discuss how both TNSS and the players adapted to overcome the drastic impact of the COVID-19 pandemic, and what new, exciting things the future holds for the company, and everyone involved.
How near is the 2021 class to being fully committed?
Nearly there. There are a handful still looking at deals to start in August but those are players that are also entertaining a deferred year – given how unusual this past 12 months has been I expected that. 
Were there any players you saw great improvement from over the year? Who/How?
Yes, for sure. Of course it was a challenge not watching the players as much but there were definitely some who kicked on during this difficult spell. Morgan Johnson came in looking great in the game vs Academy23 at the start of April – I think his future college in California has picked up a real gem. Rolando Onu has shown pretty consistent improvement over the past 12-18 months and is developing into more and more of an attacking threat who I am confident will impact straight away when he arrives at his college in Florida. There are so many I could mention though, as this is a really high quality group heading out. 
What was the biggest challenge for you this year? 
Placing players into the college programs. The interest from players here to go to the USA was still relatively strong but with the NCAA waiver, coaches in the USA had limited money and spaces available. The credit I have built up with coaches over the years definitely helped, and I think it got TN players the first look over perhaps other players looking to go at this time.
What are you most looking forward to next year? 
I think a full season as close to normal as possible! The Showcase is such a centre piece usually and unfortunately we couldn't hold that his year, so that returning would be great. We've played competitive games vs Dover Athletic Academy and Academy23 which have been really beneficial. This coming season we hope to play them again, but also extend to new teams too. 
What have you seen in this year's recruitment cycle that you will take forward to next year?
The importance of communication and personal relationships. Both have been more important than ever.
Obviously COVID-19 has had a massive impact on everyone's lives, and the sporting industry has taken a heavy hit because of this. How did you deal with the season being put on hold, and the players not being able to start their college journey in September last year?
I must give the players and parents praise as they were incredibly understanding. The coaches also did an impressive job of communicating updates. A focus of mine was making sure that all those players who were delayed were maintaining their fitness and playing at the best level possible here. Theo Maye who has had an extraordinary spring season at Aquinas College, is a great example of a player who made sure he was in the best environment here before going over in January. By joining Academy23 he ensured he was getting the best coaching and support possible in that 6 month gap he had.
Sum up this past year in 3 words.
Relentless. Ever-Changing. Satisfying
Where do you see TNSS in 5 years?/What does the future hold for the company? 
Consolidating is going to be key in the immediate months, but moving further forward the aim for 2026 is to be placing an equal number of elite male and female players in the USA. In the past 12 months we have been doing a lot of work behind the scenes with very talented women's players and you will see in the Fall the evidence of this. I do have an appreciation for other sports, so don't write off seeing TN move into other new areas too. It will need to be the right time, with the right people though.
Interview by Nancy Dean.