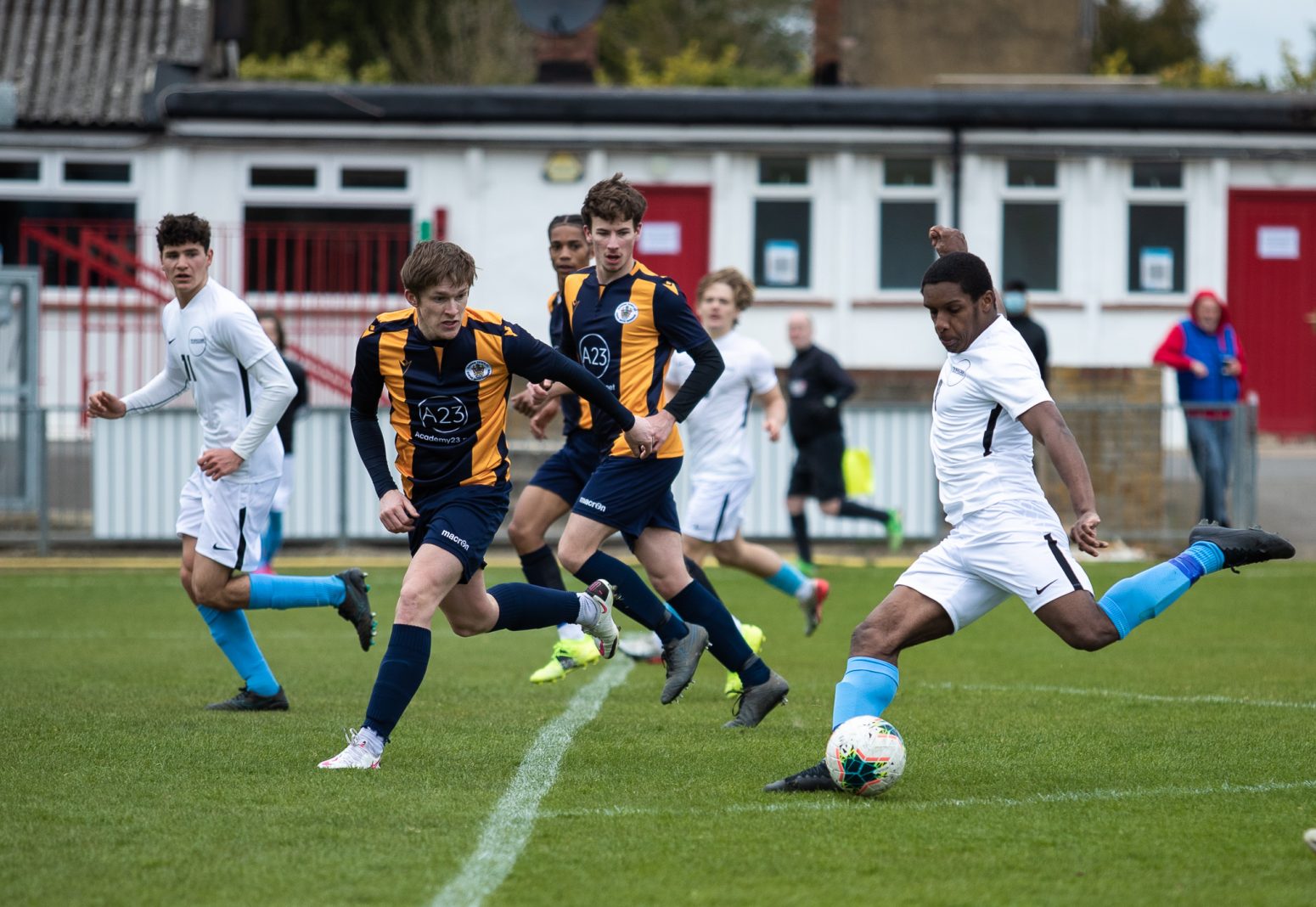 TN vs A23 XI – Match Report
The TNS squad had an explosive start off the blocks on Wednesday 7th April against an A23 XI, and came away with six goals and a win thanks to a brilliant team effort.
It didn't take long for the goal chances to start rolling in, with a shot on target hit by Oscar Guy after just one minute into the first half. The play was intense from kickoff, as the boys started with a sharpness that rarely dipped throughout the 90 minutes.

Despite TNS dominating possession in the first half, A23 XI found a gap on a counter-attack to open the scoreline 41 minutes in. This didn't knock any of the squads confidence, it in fact did the very opposite. They began pressing high and chasing every ball down which was rewarded with an equaliser before half-time by Adam Poynter, who won the ball in the oppositions box and took a powerful low shot into the bottom corner. The score is equal at half time.
The second-half was started with confidence and the boys looked eager to score once again. 
A well timed cross by Kevonte Willoughby lined Oscar Guy up for a calm and collected tap in. TNS go 2-1 up two minutes into half-time. The skilled linkup play continues and Kevonte Willoughby meets Jack Kastner's cross and scores to make it 3-1 inside 55 minutes.
A23 responded by scoring a penalty three minutes later.
Captain Horniman had a great game, driving and motivating the team from the back. He also got himself on the scoresheet after receiving the ball from a corner and smashing at home to make it 4-2.
The drive continued into the final 20 minutes as more chances were created. A through ball from Poynter put Alfonso Tenconi clear on goal and he fired in a perfectly placed shot; his relief evident after knocking on the door for the whole of the second half. 
In the closing moments of the game, TNS won a freekick just outside the oppositions box, which was skilfully converted by right-back Morgan Johnson. 
The perfect way to finish what was a great game and display of skill by all players. 
The match finished TNS 6-3 A23 XI.
"The TNS Squad came away with six goals and a win thanks to a brilliant team effort"
Report by Nancy Dean.