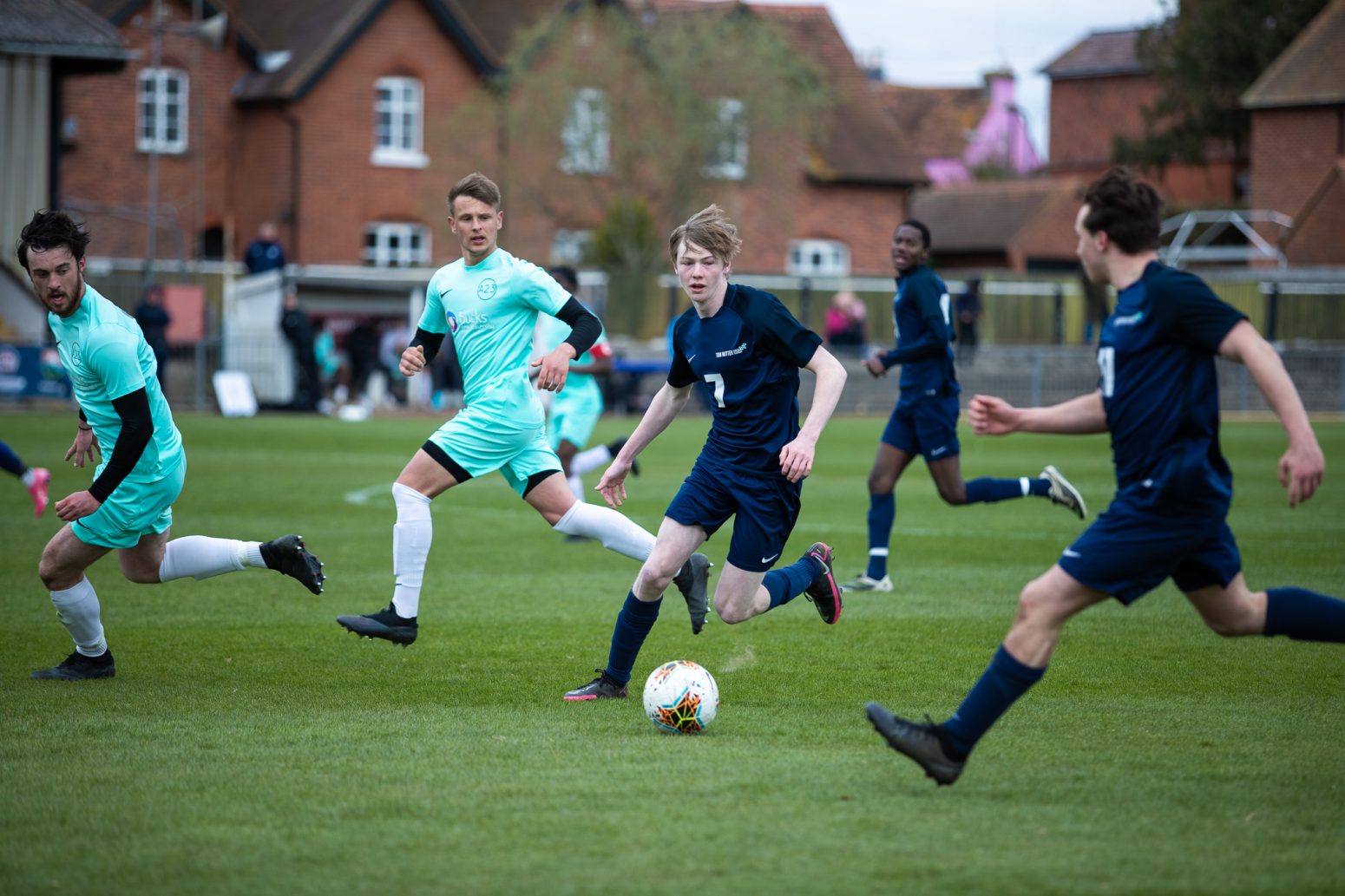 The TNS Squad persevered to the final whistle on Wednesday 7th April despite suffering an unfortunate 4-2 defeat against A23. 
The boys produced a vibrant and sharp first half performance, passing the ball with pace. Both teams looked poised to score in the opening 30 minutes, but it was left back Tom Hennah who opened up the scoresheet on Wednesday. A powerful shot after receiving the ball from a misplaced clearance by the opposition, put TNS 1-0 up at 32 minutes.
A23 responded quickly, equalising just before halftime.
The second half began with the same intensity and the boys looked hopeful to score, with the full-backs creating good chances by playing long balls out from the back and driving down the wings. Captain Callum Hudson and fellow centre-back James Street worked well together throughout the game, showing strength in one-on-ones and winning almost all the duels at the back. However, two miscommunications between the defence and goalkeeper, allowed for a free ball in the box, and the opposition went 3-1 up inside 67 minutes. 
Less than 2 minutes after conceding, a seamless string of confident passing by the whole squad was rewarded with goal success as forward Augustine Banhire found the net. Gliding past the defence, Banhire kept his nerve demonstrating good skill and fast footwork before placing the ball in the top left corner.
With ten minutes to go there was all to play for, until a mistimed tackle inside the box in the final minute gifted a penalty to AS3.Goalkeeper Louis Hester, subbed on in the second half, very nearly saved the attempt but couldn't quite get enough on the ball. 
The match finished A23 4-2 TNS. Overall, it was a good display of grit and teamwork from the squad, despite this not being represented by the final result.
"It was a good display of grit and teamwork from the squad"
Report by Nancy Dean.